Kessler-Ellis Products (KEP) designs, manufactures and services Industrial, Process, Automation and Control products. Our products include flow instrumentation, HMI touch panels, LCD displays, counters/timers/rate meters, PLC operator interfaces, HMI / SCADA software and a Contract Manufacturing division.
KEP puts special focus in the IIoT (Industrial Internet of Things) space. Communications of all sensors, devices (making legacy equipment smart), being able to retrieve data to a PC for control, viewing, trending, predictive and preventive maintenance is the next frontier for the industrial automation and process industries.
Flow Computers for Utility Metering and Liquid & Gas Applications
A flow computer is a special purpose device which computes a corrected flow based on information derived from raw input signals and stored sensor and fluid properties information. KEP Flow Computers are compatible with all flowmeter types and are ideal for metering energy consumption in Heated/Chilled Water and Steam applications.
Typical applications include:
Computation of heat flow, mass flow, corrected volume flow, data logging, communication, remote metering, alarming and control functions, replacement of a small PLC functionality.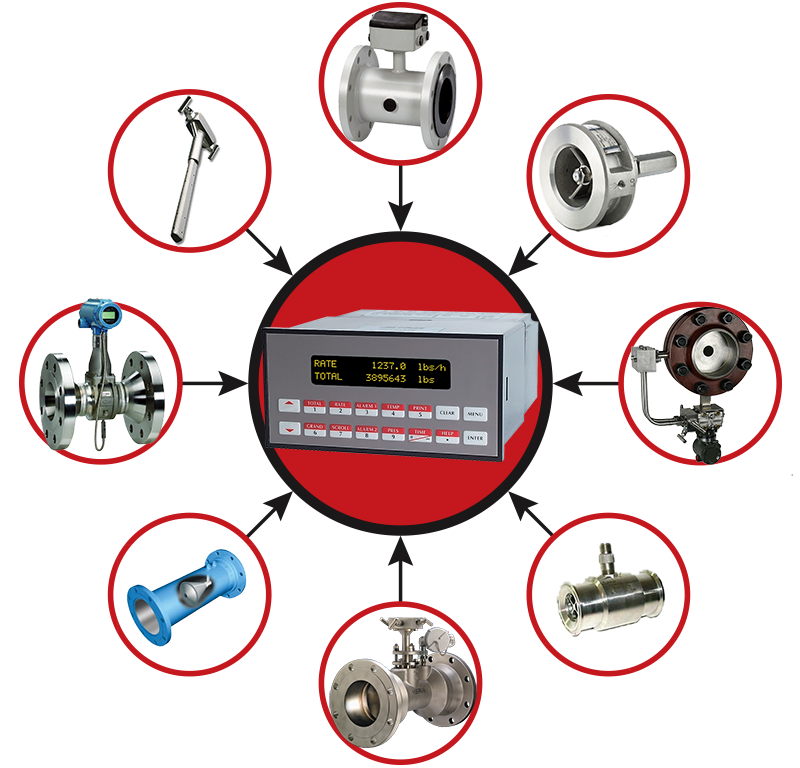 Multifunction Process Meters
The KEP mLINE products consist of Measurement and Control Instruments, Temperature Controllers and Humidity/Temperature Sensors. Giving the utmost importance to the customer-oriented approach and to product functionality and quality, we have carried out the design and manufacture of programmable multi-function process-control instruments, counters, thermocouples and thermo resistances.
Our product range and services meet the needs of the textile, food, plastic, glass, automotive, chemicals, iron and steel, cement, machinery production, energy and other sectors, with regard to the automation and process-control materials and services that they require.
The following applications and product requirements are covered by our manufactured portfolio of products:
Process measurement and control instruments which conform to the industrial standards.
The measurement, conversion and control of process parameters: temperature, pressure, weight, flow, level, speed, humidity, number, time, voltage and current etc.
Temperature sensors, thermocouples and thermo resistances
INFILINK-HMI - Industrial Automation Software
Infilink is a "Hard Working", "No Nonsense", feature rich, Industrial Automation – HMI/SCADA software for today's "Open", IIoT connected world. We connect with all programmable logic controllers (PLCs) to provide an easy to use, open, scalable, secure platform to optimize the value of your operation. Designed for small- to medium-sized PLC applications, the Infilink software offers the latest in HMI monitoring, communication, trending and datalogging.
free design mode for drag-and-drop application design
graphical library, import of drawing tools, buttons, animation wizards
historical and real-time trending, datalogger, customizable alarms, scheduler
OCP webserver client functionality, SQL integration
KEP ServerEX PLC driver included
E-Mail and Web enabled: send e-mail and view tag data over the internet
remote Android and IOS access
machine based - multi-process - enterprise solutions