Time Electronics provide a turnkey design and supply service for customers requiring an efficient and ergonomic on-site calibration laboratory. Each solution is configured and created virtually, then supplied complete including all specified test instruments, tools, and furniture. CalBenches typically feature as the primary workstations of the room, for the main testing and verification workload and service applications.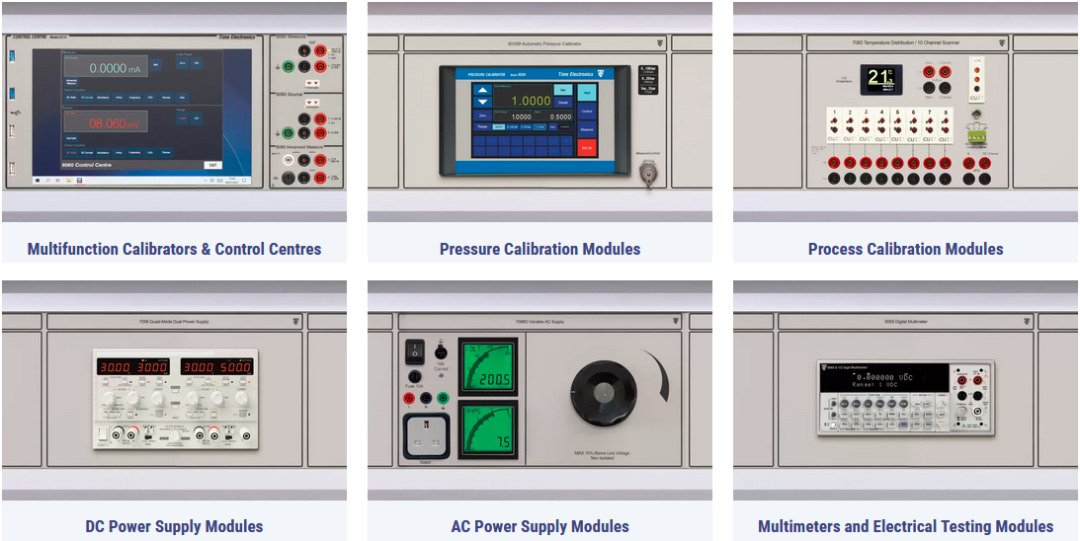 The pre-configured packages for industrial applications for process, pressure, electrical, repair & maintenance, training consist of a CalBench system with fittings, integrated modules, accompanying products and accessories. Modules include multifunction calibrators that feature PC control centres. They provide dedicated interfaces for manual and automated calibration, with a 12.1" touch screen display that situates centrally in the console.
The process starts by understanding end user requirements and applications. From this information we will firstly configure the suitable CalBench package including supporting instruments for customer specific needs. Once technical details are finalised we look at the optimal layout for performing the required workload. We consider all aspects, including workflow, types of applications, number of engineers, storage requirements.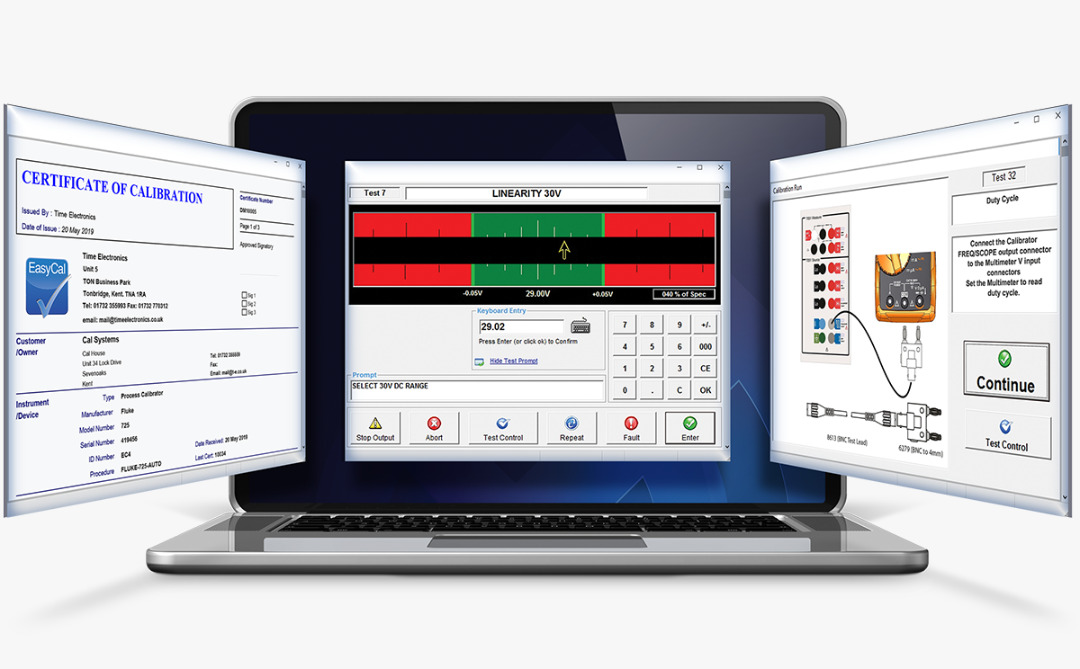 Following the consultancy we take the workspace dimensions and the virtual design stage begins. Using custom software we create a detailed overview of the workspace. We generate 3D images to allow the end users to visualise the concept and experience their new working environment. Each facility we design is focused on optimising the calibration process. This is accomplished by a dual approach using hardware and software.
CalBench modules and accompanying test instruments provide the functions to perform calibration, whilst EasyCal calibration software is the controlling platform for all work and management. EasyCal enables operators to schedule workload, organise jobs, maintain instrument and procedure databases, print and store information. It also provides users with the capability to automate calibration work.