For rough environments and agressive media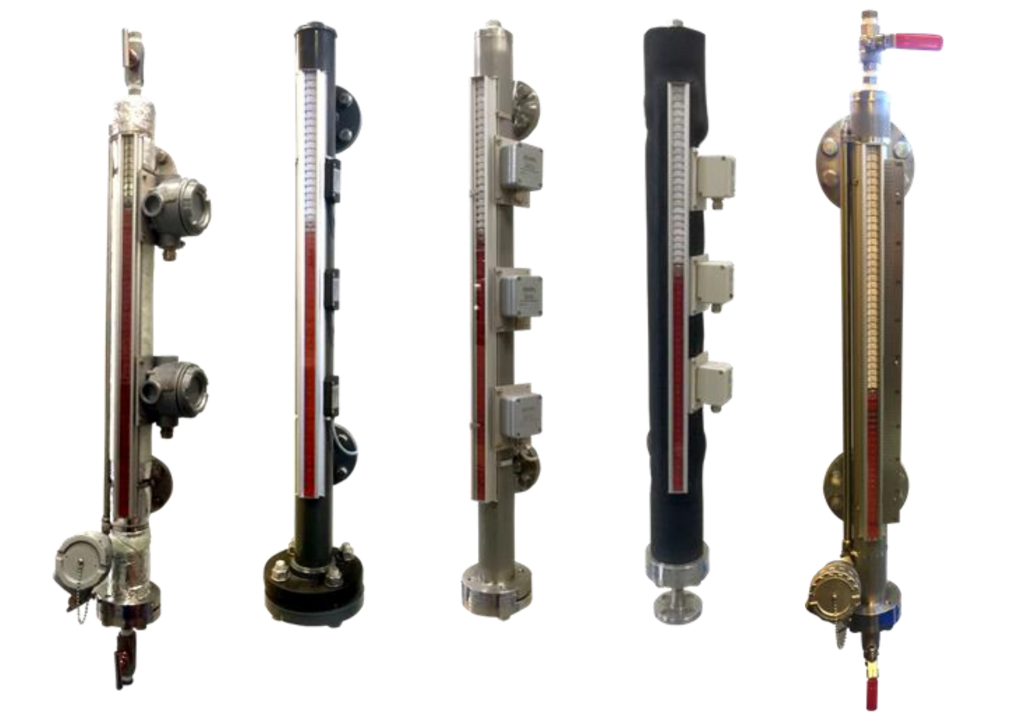 Hadro Magnetic level gauges from Netherlands work on the principle of communicating vessels, therefore the level in the measuring chamber will be the same as the level in the vessel.
The measuring chamber is fitted with a float, which has a magnet inside. The float with magnet will float on the medium and the magnet in the float will turn the flaps of the indicating rail. Because of the construction of the flaps, one side white and on the other red / orange it is possible to see the level over a greater distance or in darker places.