Cement, animal feed, flour, sugar and other powder storage silos face the risk of over pressurizing during delivery. An overpressure of 1-2 PSI can lead up to huge damage caused by uncontrolled tanker discharge, a blocked air venting filtration system,mal-functioning PRV or control valves, pressure/level instruments, overfilling or manual overruling the control system.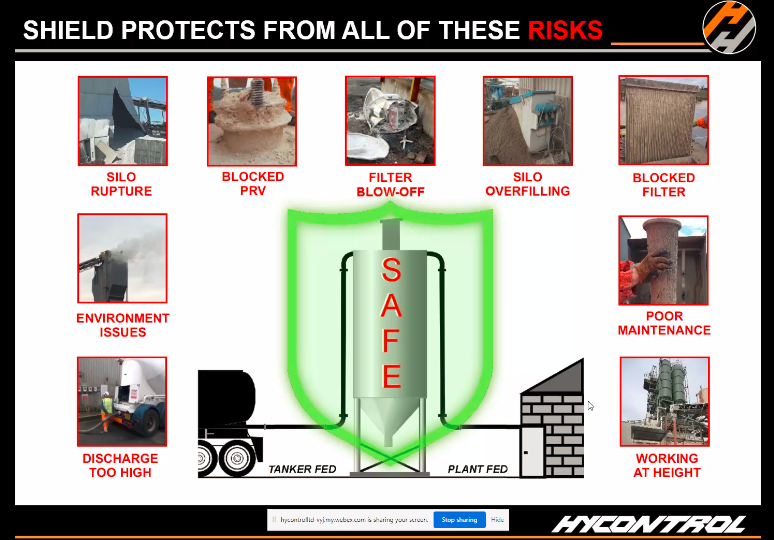 The risks of environmental pollution, silo damage (rupture, split, explosion, filter blow and drop down), personell injuries (working at height, dropped items, explosions) cause fatal damage.
The Shield lite safety control system from Hycontrol addresses both human error, over-pressurization, over-spilling and instrument testing. It is the only system in the market with a built in ground level testing feature of each instrument (pressure, level, PRV, control valve, filtration unit). Within 6 seconds before each delivery the complete system is tested to ensure full functionality and display the results on the control panel at ground level. It will allow silo filling only after faulty issues are rectified.